Money Management
The One Card budgeting tools and resources help students learn to manage money, set budgets, refuse credit card offers, and make other responsible financial choices as they transition through college — empowering a new generation of college students to become more financially responsible. With more than 2,000 brands from more than 700 consumer packaged goods companies, and many of the leading retailers — students can save money on purchases they make everyday.
Surcharge Free ATM
With over 55,000 conveniently-located ATMs, Allpoint® is the largest surcharge-free networks in the nation. Never pay surcharge fees for cash withdrawals at Allpoint ATMs located in the convenient retail locations you are already visiting including 7-Eleven, CVS/pharmacy, Costco Wholesale, Kroger, Safeway, Sunoco, Target, Walgreens, Winn Dixie and many more. Visit our ATM locator or download your mobile Allpoint app to find surcharge-free locations near you in the palm of your hand.
Get Your Refund Faster
Your One Card is the fastest and most secure way to receive your financial aid credit balances, tuition refund, payroll, work-study and similar disbursements. By electing this option, your refund will be directly deposited into your prepaid account throughout the school year — so no more standing in line or waiting for the mail to receive refund disbursements. Normal university financial aid disbursement processes apply. Get your money faster, register your card today!
Full Service Prepaid Account
The One Card provides a safe and convenient way to make purchase, pay bills and get cash with the power of a Prepaid Debit MasterCard.
Use anywhere MasterCard is Accepted
Immediate Access to Funds
24/7 Online Banking
Free ATMs
FDIC Insured Account
No Overdraft Fees
No Monthly Maintenance Fees
Student Discounts
Online Money Management Tools
Alerts and Notifications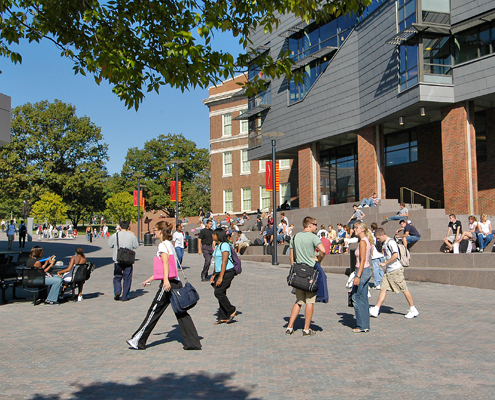 On Campus
More than just a student ID, the One Card is your connection to many services your university has to offer including, but not limited to, meal plan, library, printing service, as well as accessing certain dormitories and buildings on campus.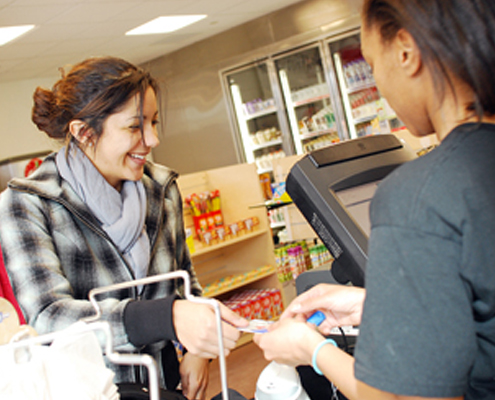 Use Anywhere
Pay for everyday purchases using your One Card anywhere Debit MasterCard is accepted. Now, you have an easy-to-use alternative to traditional banking and check-cashing services without the worry of going into debt, overdrawing an account or incurring costly fees.
"I use my ID card for all my online purchases, from shopping to paying bills. It works just like a bank card but is more secure and I can use it for my meals on campus. I love it!"

April J. - Sophomore

"I get my work study payroll, financial aid disbursement, and off-campus payroll on my OneCard. The same card is also my student ID. I use it for everything!"

Jeremiah G. - Freshman

"My old bank used to charge me overdraft fees every time I spent more than my account balance. I felt like all my money was spent on fees and I couldn't get ahead. My ID card has helped me manage my money and avoid unnecessary fees."

Tim E. - Senior